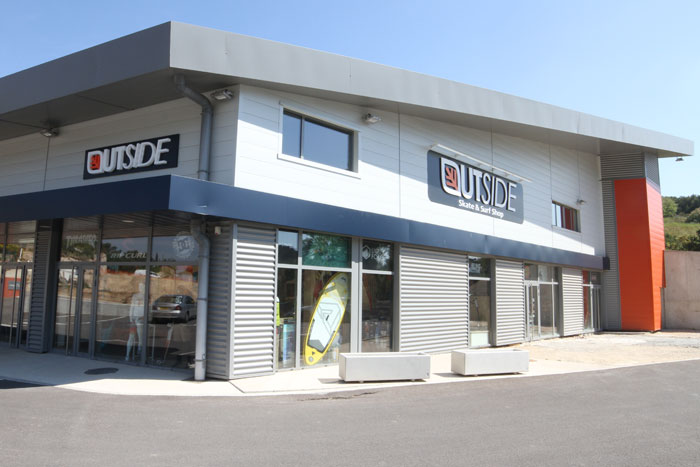 OUTSIDE Skateshop - Aix-en-Provence
OUTSIDE Skateshop is the biggest skateshop in the region and one of the biggest in Europe.
Located only 5 minutes from the center of Aix-en-Provence and 30 kms from Marseille, we welcome you in a space of nearly 300m² entirely dedicated to board sports.
The store is located on the outskirts of the city and is easily accessible from the A8 highway. No matter which direction you are coming from, there is an exit less than 4 km away.
Our large parking lot makes it easy to park and try out skateboards, longboards or surfskate!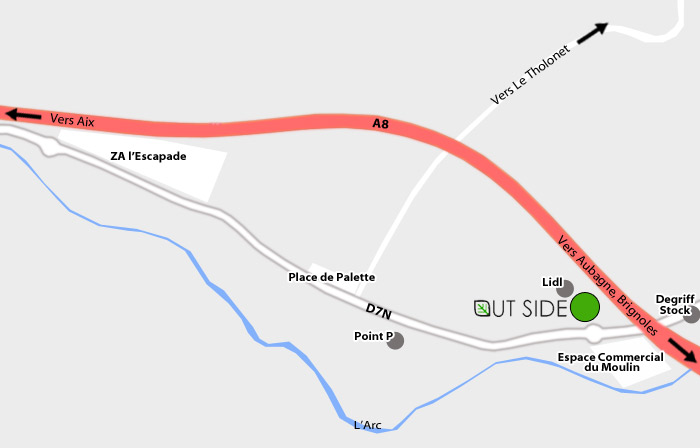 OUTSIDE Skateshop : find us
Find us now :
OUTSIDE
1581, avenue Paul Jullien
Palette
13100 LE THOLONET
Open from Tuesday to Saturday, from 10:00 to 12:30 and 13:30 to 19:00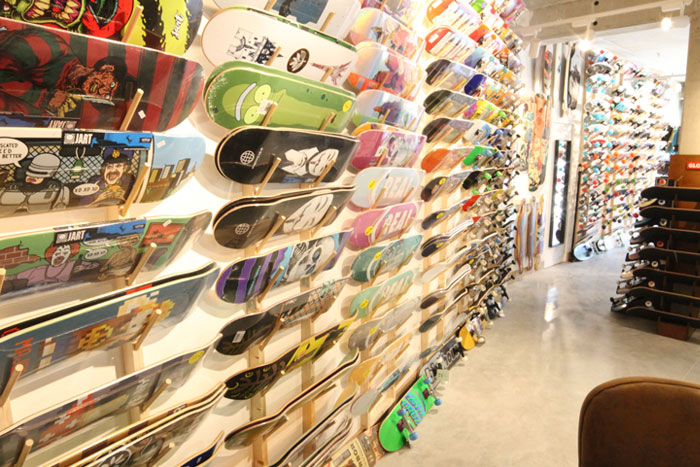 Skateboards, Longboards, Surfskates, Cruisers
The shop in Aix is now the biggest skateshop in the region with several hundred skateboards in stock permanently, hundreds of complete skates and a lot of accessories, trucks of big brands (Independent, Venture, etc), wheels (Spitfire, Bones, Ricta, etc), grips and bearings.
We also offer a very large choice of longboards and cruisers from the biggest brands: Arbor, Sector 9, Loaded, Globe, Landyachtz, etc.
In addition to complete boards, all accessories and spare parts are available in the store: trucks (Paris, Caliber, Gullwing, Atlas, etc.), wheels (Orangatang, Blood Orange, Abec11, etc.), decks, protections, gloves slide, etc.
Finally, OUTSIDE is THE surfboard specialist with the whole range of the best brands: Carver, Yow, Smoothstar, Long Island, Slide, Flying Wheels, Landyachtz or Arbor.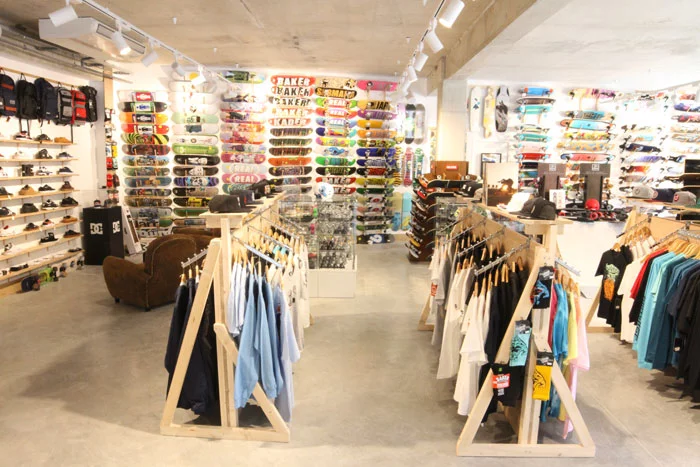 This is the other great specialty of the store: clothing and shoes. Find brands for skate and surf fans with VANS, DC Shoes, Globe, Etnies, Thrasher, Santa Cruz, Element, RipNDip, Primitive, HUF, Rip Curl, Dickies, or Salty Crew !!!
All streetwear gear is available at the store, for men, women and kids: t-shirts, hoodies, pants, socks, caps, jackets or swimsuits.
Find the latest collections of the biggest brands of the skate culture.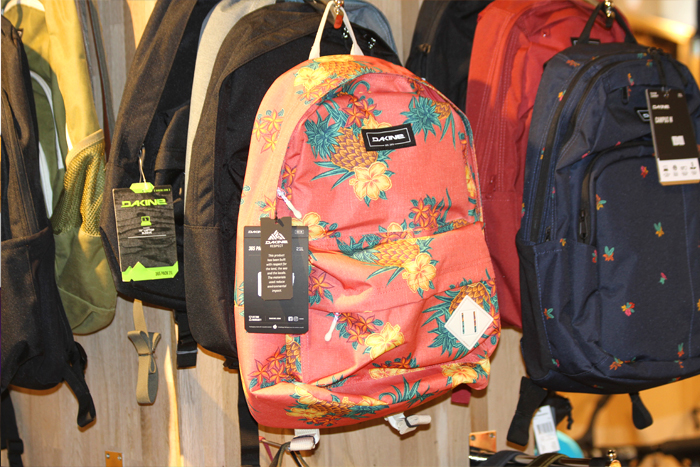 For all travelers, sliders and thrill seekers, we have dedicated a part of the store to luggage and backpacks.
Discover our high quality bags, equipped for your favorite sports: skateboard, snowboard, ski, mountain bike or hiking.
Technical backpack brands like Dakine, or for everyday use like Vans, Element or Dickies.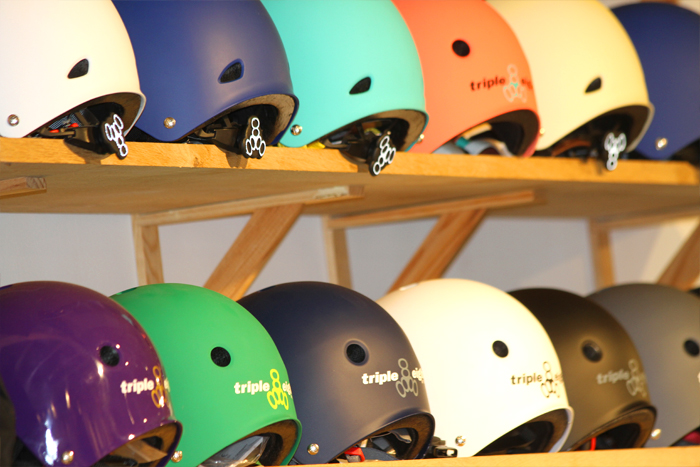 No matter what your field of interest or age, we have the protection you need: helmets, gloves, knee pads, elbow pads, shortpads. Don't go out without protection!
We have a wide range of protections, individual or in packs in sizes for adults and children.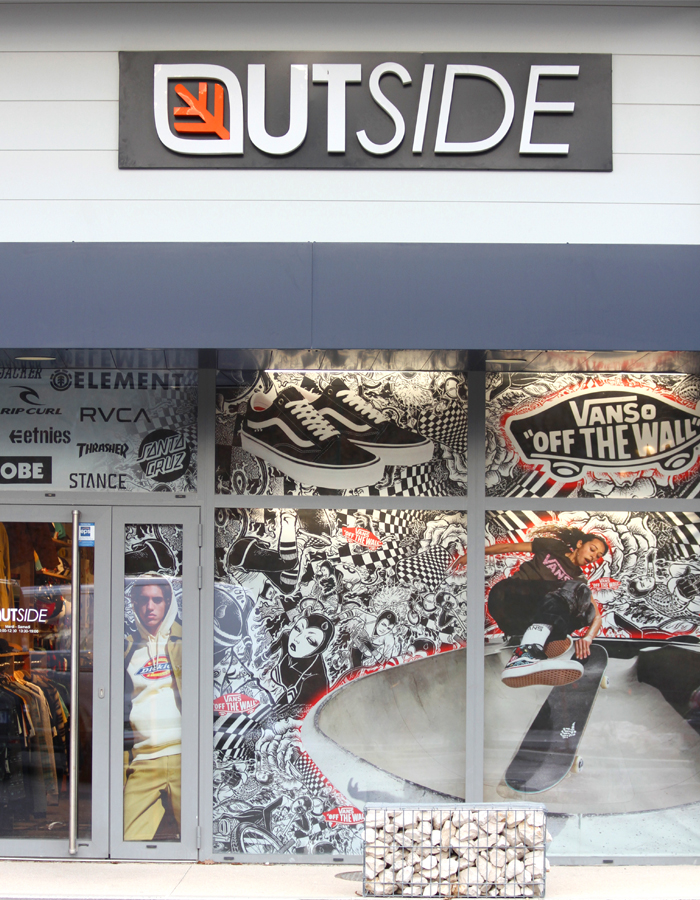 Scooter
Freestyle scooters have also made their comeback at OUTSIDE. With complete Blunt branded scooters and accessories for all brands (Blunt, Blazer, Apex, Sacrifice, Fasen), you can now find your spare brakes, bar or footpegs at the store.
The Blunt Prodigy S8 scooters are featured in all variations in the shop!
The brand Micro is also particularly well represented at OUTSIDE: folding scooters for adults, light scooters to go everywhere and models for the little ones.
Stand-up-Paddle
The store dedicates a space to marine sports and more particularly to Stand Up Paddle with the brand Aqua Marina. All the equipment and accessories of big brands : Rip Curl Dakine ...
If you broke your leash or if you are looking for a fin or a pump before going to the session, you now have your surfing store in Aix !
Powerkite and mountainboard
Our historical specialty ! The best brands of traction kites and mountainboards are available at the store: Peter Lynn, HQ Kites, MBS, Kheo, etc.
Find at OUTSIDE store kites for beginners, for progress and even models for the pros. In the mountainboard department, you will find a large choice of complete boards and all the accessories you need: trucks footstraps, bushings, tires, tubes, etc.
Kites
The shop offers a wind department with a kite corner that will delight young and old. From monofilament kites of all shapes for the little ones to the 4-line Revolution kites, including deltas for the freestyle. There is something for the whole family!
In addition to a materials workshop with a large choice of sticks, spare parts and fabrics (for repair and manufacture), all kite accessories are also available separately: lines, handles, bags, anemometers.