List of products by brand Independent Trucks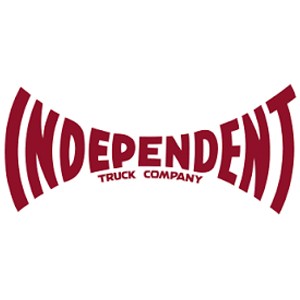 Independent Trucks is one of the biggest skateboard truck brands in the world.
For over 40 years, Indy has been the number choice of skate pros. On a technical level, the Independent trucks are reputed to be optimized for the grind, ensuring increased glide and control.
More
Like most original brands, Independent Truck Company was founded in California in the 1970s.
Now Independent is part of the Santa Cruz/Creature/MobGrip Group also known as NHS. Over the years, the original model, the Stage 1, has been perfected to become the brand's most iconic truck. Today, Independent markets the Stage 11 (since 2012), its entry-level model, and the preferred choice of many skaters online, as well as in store.
Particularly durable, the Stage 11s are also available in a Hollow version: with hollow axles and Kingpin for a significant weight gain. Independent trucks are available in many sizes (129, 139, 144, 149, 159, etc.) and in Low or Standard version.
Totally essential, the brand with the cross is known to all skaters! For the record, we owe the original Independent logo to Jim Phillips, the designer behind the "Screaming Hand" and most of the Santa Cruz brand visuals.
Less