Welcome in the buyer'sguide : Longboard. Find here all our advices to begin longboarding and chose your gear depending on what you need. You need precise downhill trucks ? A new deck for Dancing and Fresstyle ? Follow the guide !
Whether you'd like to start longboarding with a low budge or build a complete custom board, we give to you keys in order to chose the right accessories.
If you need more information before you chose a longskate board, please contact our experts longboarders.
BUY A LONGSKATE AT OUTSIDE SKATESHOP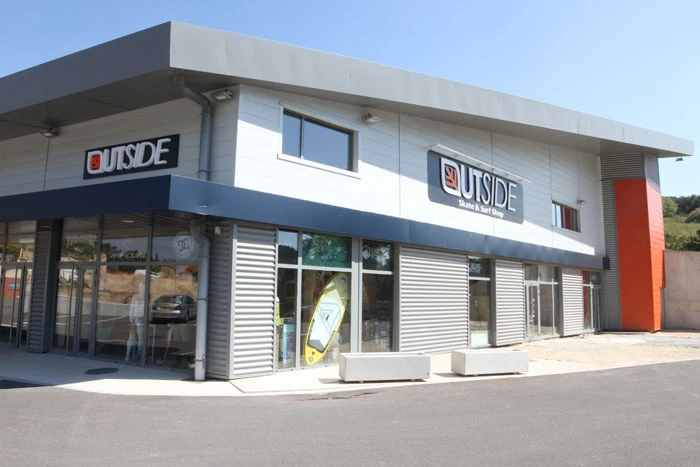 OUTSIDE SKATESHOP - The shop
The OUTSIDE Skateshop is located near Marseille (France).
If you pass by, please stop to say Hi !
Come and discover one of the biggests skate shop in Europe, with the biggest skate brands : Santa Cruz, Loaded, Vans, Landyachtz, Globe, Arbor, etc...
You need help to chose your longskate ? You'd like to try your protections or helmet before you buy it ? Your wheel makes a funny noise ?
We're waiting for you !