List of products by brand Bones Wheels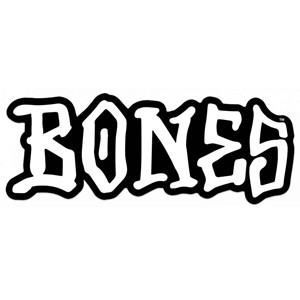 Bones Wheels is a monument to skate culture and one of the biggest brands in skateboard wheels.
The brand is known for its many wheel models and its team of riders, the Bones Brigade known, especially in the 80s, to house the most talented skaters of their time: Stacy Peralta, Tony Hawk, Steve Caballero, Tommy Guerrero, Mike McGill.
More
Even today, Bones is one of the most popular skate wheel brands for skateboarders. The brand is historically the wheel division of the Powell Peralta company.
Led by Stacy Peralta himself, the Bones Brigade has cracked down on the world's best spots and produced some of the best-known videos of all time. Bones offers a very wide range of wheels with its "classics" like the STF (for Street Formula), the SPF (Skatepark Formula), the 100's direct descendants of the first Urethane skate wheels of the 70s, or special models like the ATF Filmers (softer for cameramen) or ATF (for All-Terrain Formula) Rough Riders: wide and soft for Cruising. T
he most stylish decorations are at Bones! With the Pro Models by CJ Collins, Kowalski or Lockwood, Bones competes in inventiveness to get us out of skateboard wheels with beautiful designs!
In addition to the wheels, Bones offers some of the most requested bearings in the world of skateboarding, the irreplaceable REDS and REDS BIG BALLS.
Currently, the Bones Skateboard Team is still one of the most talented in the world with names like Felipe Gustavo, Matt Berger, Steve Caballero, Chris Joslin, Ryan Decenzo, David Gravette, Lizzie Armanto, Tony Hawk or Marek Zaprazny.
Less