List of products by brand Globe Skateboards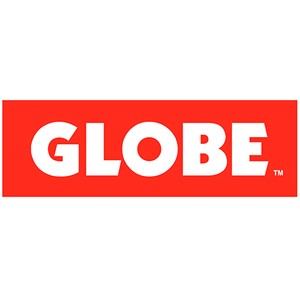 GLOBE skateboard is a brand that offers a wide range from complete boards, shoes, clothing, longboards, cruisers and all accessories.
For more than 35 years, the brand has continued to develop and today has an extremely comprehensive catalog covering all facets of skate culture.
More
Very involved in the skate culture, they import US brands to Australia, organize tours, contests and shoot videos. Hardcore quickly became very popular in their homeland and in New Zealand and the Hill brothers started the wear business with the Die Hard company which later became Globe International's Streetwear Division.
Recognized as one of the most influential companies in youth streetwear, GLOBE moved to the U.S. in 1995 to become part of the American skate subculture.
In the 90's, Team Globe is one of the best skateboarders in the world with guys like Rodney Mullen, Chet Thomas or Tas Pappas.
In the 2000's GLOBE acquired Dwindle Distribution (founded by Rodney Mullen), bringing together in the same group such famous brands as Enjoi, Blind or Tensor. Globe International became one of the largest skateboarding companies with products covering the entire range, from boards to accessories, and from clothing to shoes.
GLOBE moved to Europe in 2003, in Hossegor.
The brand has its own production plant and keeps Rodney Mullen who works closely on the development of new products.
If the company separates from Dwindle in 2019 (Almost, Blind, Dusters ), Globe Int. continues its development in the following years by acquiring brands like Cliché or Salty Crew or by creating Impala. The brand also perfectly takes the train of the longboard and the cruiser by launching a broad range of complete board to begin and progress.
During its history, Team GLOBE has counted among its members some of the most influential skaters of all time such as Rodney Mullen, David Gonzales, Mark Appleyard or more recently the French Vincent Milou.
> See also: Longboard Globe Promo
Less