INFIKNIT STANCE. Under this name, the sock brand promises us a manufacturing method that prevents holes and tears. Explanations.
INFIKNIT : Guaranteed for life !
It is necessarily a marketing argument! Lifetime guarantees?! My socks ? It seemed inconceivable.
But then, what does this INFIKNIT range from Stance mean, which promises to say goodbye to holes, even after months of use?
First, let's look at the promise: "Never Rips. Never Tears. Forever". Translate: Never tear. Never find yourself. For life. Something to make us skateboarders dream and look with nostalgia at the pile of holey socks that we have left behind, abandoned, all these years.
In fact, Stance is committed with its INFIKNIT range to provide us with super strong socks that last forever. Socks made to last, and therefore guaranteed for life. It's written black on white "If they have a hole, we replace them, no questions asked"
Let's try to find out more about the manufacturing process.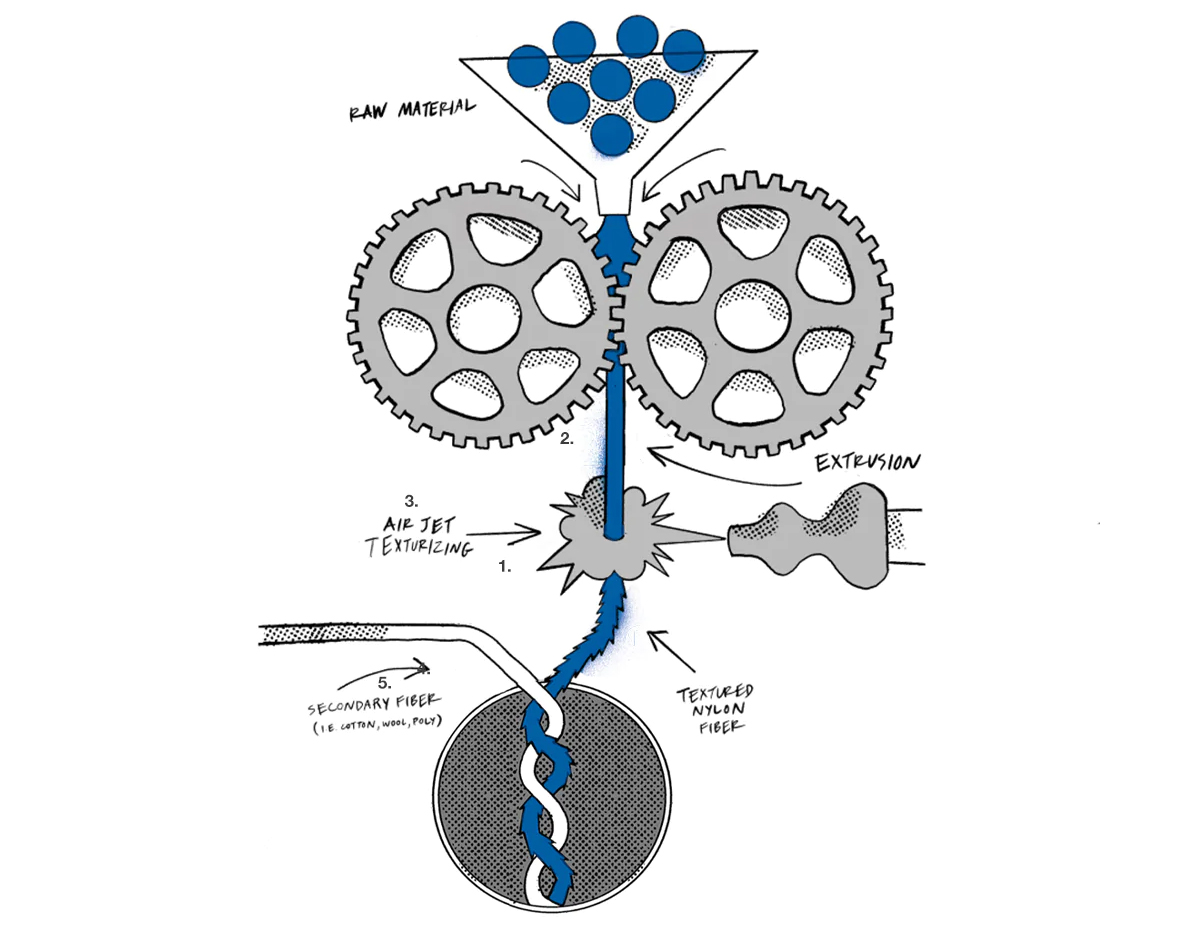 If we take a look at the dedicated page on the Stance website, we discover a diagram designed with humor which explains how the textile fibers of the INFIKNIT range are "boosted" thanks to an "Air Jet" process. Texturizing" applied just before they are mixed with a high quality secondary yarn. All this results in a base material for weaving the socks which is extra-durable and therefore cannot be torn.
The biggest problem encountered by sock wearers (in other words everyone) finally solved! Stance's Big Boss even makes it a matter of principle. For him, we owe that to our planet (see: stop making "disposable" socks).
So it's an entirely new design technology that the Stance Socks brand is based on, and its name is INFIKNIT.
INFIKNIT is more precisely the name given to this nylon fiber created by the brand which would be more compact and more resistant to tension. If we had to translate the technical gibberish into a roughly readable jargon, it would look like this: "The extrusion process of Nylon adds a substantial level of texture to it, which locks in the fibers with which it is mixed (cotton, wool, etc.) when woven together."
OK, we have to trust them. But in the real world, does it work?
For us, it is always difficult to compare products on the same range.
To do so, we would have to organize our own test batteries, with all the brands put to the test by skaters of the same level, who use the same parts of the same product.
How complicated it is, we refer to our overall feeling as a lambda user of the Stance brand, we share our opinions, and we status.
And in this case, the verdict is clear: the Stance INFIKNIT range is really very resistant to daily assaults. Whether skateboarding or for everyday life. I who speak to you, I did not manage to come to the end of my first pair after several years. And even better, they have hardly moved a millimeter, undergoing almost no deformation.
If the INFIKNIT technology is only used in strategic places (heel, toes, sole and sometimes ankle, variable according to the ranges), that is more than enough to do the job it is asked to do: prevent the sock from getting a hole.
On this point, Stance fulfills its contract and even pushes the vice a little further by guaranteeing that comfort is always there, even after hundreds of uses. Enough to seduce the greatest athletes and forge partnerships with the strongest licenses in cinema, music or sport.
Mission accomplished !