The Element skateboard and clothing brand offers us a range in collaboration with the legendary cinema saga: Star Wars!
The 21st century will be the century of collaborations, or it will not be.
You've noticed this little "x" that has adorned the ranges of almost every brand for some time. As if our favorite skateboard brands were multiplying with major film, television or sports franchises.
It's been years since ETNIES consummated its marriage with Michelin, Vans teamed up with other "makers" like Baker (:) or more recently DC Shoes taking us on a trip to the land of dandy Andy Warhol.
From now on, it is Element (customary of the fact with "The Planet of the Apes" or "Peanuts") which is (re) sticking to it with a saga like no other: Star Wars.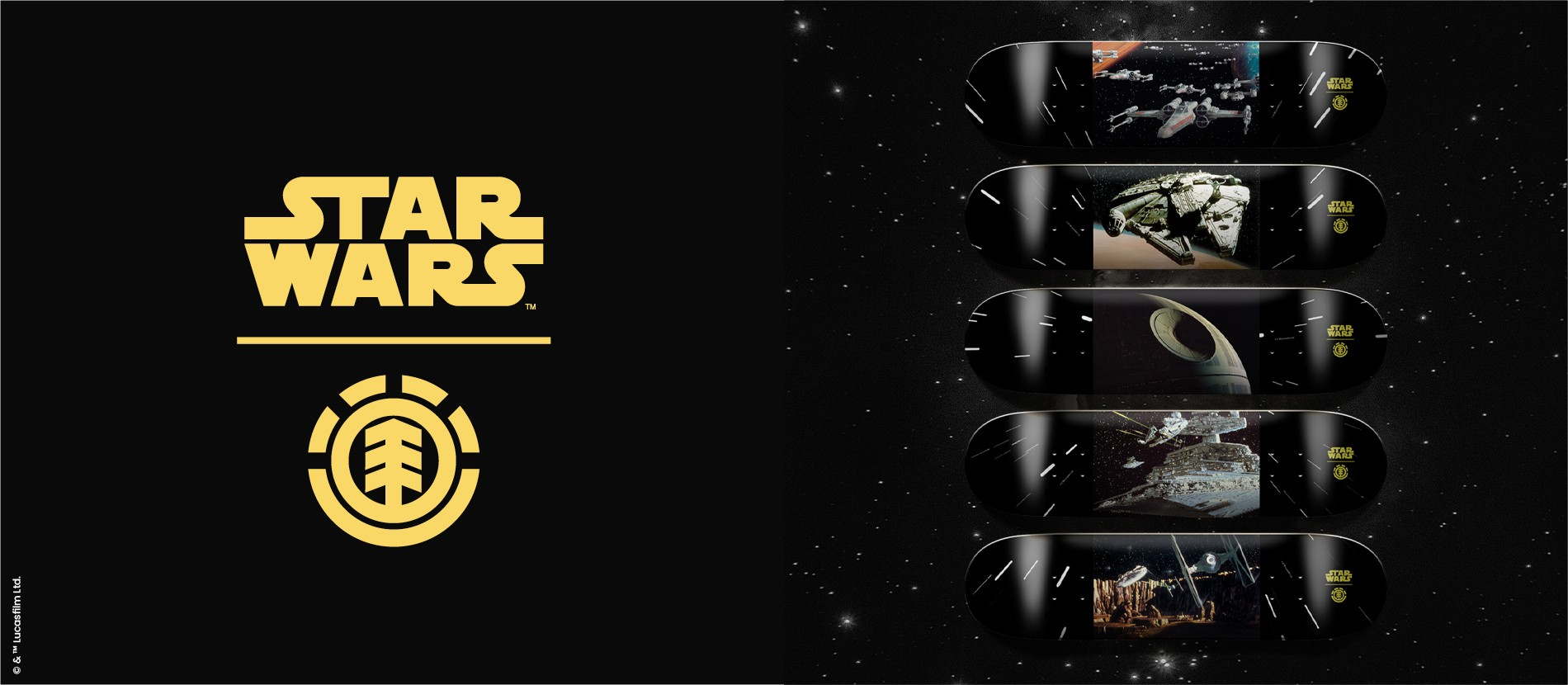 Difficult to hit harder to catch the eye of the fans that we are!
A t-shirt with the image of the Lord of the Siths Darth Vader, a skateboard proudly displaying a magnificent engraving of the Death Star or a deck that represents the legendary Millennium Falcon!
Addicts to limited series are already delighted, they can review the decor of the living room with the collection of the most beautiful ships of the Empire and the Rebellion. The most discreet will be satisfied with a hoodie reminding them of the main precepts of the Jedi order. And for those who do not wish to take out their credit card, they can be reassured with the umpteenth broadcast of the saga on TMC!
In any case, it was with joy that we welcomed this Collab Element x Star Wars to the skateshop which, somehow, makes everyone a little happy!